Terracon's Green Light Series Provides Valuable Insight on Innovations in Alternative Delivery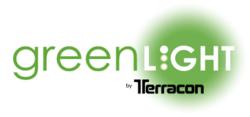 Olathe, KS (PRWEB) June 07, 2012
Terracon is making it possible to learn about the latest innovations in transportation even if you weren't able to attend the Design-Build Institute of America?s (DBIA) Design-Build in Transportation Conference in Phoenix.
As part of Terracon?s Green Light Series, many of the conference presentations were taped and highlights are available at terracon.com/greenlight. Check out the videos to learn more from experts at architecture/engineering firms, city government, departments of transportation and industry organizations on topics including design-build delivery, public-private partnerships and collaboration and partnering in design-build.
Speakers and topics include:

RTD FasTracks: Lessons Learned

Richard Clarke, Regional Transportation District (RTD)
Design-Build Process Review for VDOT

Shailendra Patel, P.E., Virginia Department of Transportation

Sidney Scott, P.E., Hill International, Inc.
Integrated Delivery of the Golden Ears Bridge P3 Project

Don Bergman, P.E., P.Eng., Buckland & Taylor Ltd.

Brendan Gill, P.E., CH2M HILL
DFW Connector Project

Robert Anderson, NorthGate Constructors

Dale Moeller, P.E., PB Americas

Sam Swan, P.E., Texas Department of Transportation
Design-Build in the P3 Environment

Matt Girard, DBIA, Flatiron Construction, Inc.
Interstate 93 – Fast 14 Rapid Bridge Replacement Project

Christine Mizioch, The Metric Group
Completion of A-25 in Quebec

Regine Beauboeuf, P.E., Parsons

Thomas Spoth, P.E., Parsons
Maryland State Highway Administration?s Stormwater Management Program

Lisa Choplin, Maryland State Highway Administration

Kenneth Davis, P.E., DBIA, Dewberry
P3 "201″ — Moving Beyond the Basics of Public-Private Partnerships

Corey Boock, Esq., Nossaman, LLP

Liam Kelly, Esq., KPMG LLP
A Risk-Based Alternative Delivery Selection Process: The Colorado Experience

Nabil Haddad, P.E., Colorado Department of Transportation

Keith Molenaar, Ph.D., DBIA, University of Colorado Boulder
This is the second year for Terracon's Green Light Series, which last year showcased some of the industry?s most knowledgeable experts discussing the latest in transportation at the 2011 DBIA conference.
Terracon is an employee-owned engineering consulting firm with more than 2,700 employees providing geotechnical, environmental, construction materials and facilities services from more than 130 offices in 39 states nationwide. Terracon currently ranks 39th on Engineering News-Record?s List of Top 500 Design Firms. For additional information about Terracon, please visit http://www.terracon.com.
Find More Environmental Management Press Releases